Jen Wood and her family of "Ohana Rabbitry" in Hawaii now have some new bunnies from us!
Here are Corina with Kukui and Susannha is with Kuulei.
Enjoy!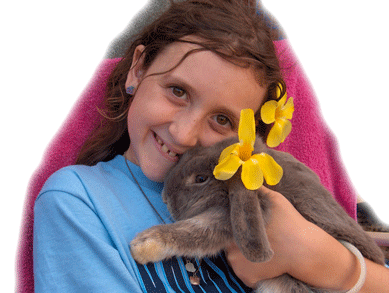 ~SECRET GARDENS BASIL~ "MR SLEEPY BOY"
~ ENJOY KEN & PETA!~
~SECRET GARDENS JASMIN & ALEX~
"CHILLIN"
~ ERICA & HER NEW FRIEND!~
LILLIAN POTTER & SECRET GARDEN'S TRUFFLES
~The beautiful smiles say it all !~
*More pictures to come!